"To be again in the Global Art Awards was a fantastic experience. It was even bigger than last year, and I felt like in the United Nations; people for everywhere in the world united only for a reason: art
And winning again for second year was one of the best moments in my life. Organization and UAE Royal Family did a great job for the most important art event in the world"
"Being a Finalist in The Global Art Awards isn't something you bet on, and seeing the Awards was a once in a lifetime thing for me. As usual, Global Art Agency presents the cream of the art crop, and the pictures are always candy. But seeing His Royal Highness Sheikh Saeed Bin Tahnoun enjoy the good fruit of this investment - bringing to Dubai artists from all over the world - was invigorating for everyone in the room. Great leaders in history all seem to have invested in Art and the Art in Architecture. Dubai has a large art appetite. It was an unforgettable week, a once in a lifetime Awards Event. Thanks for an incredible experience!"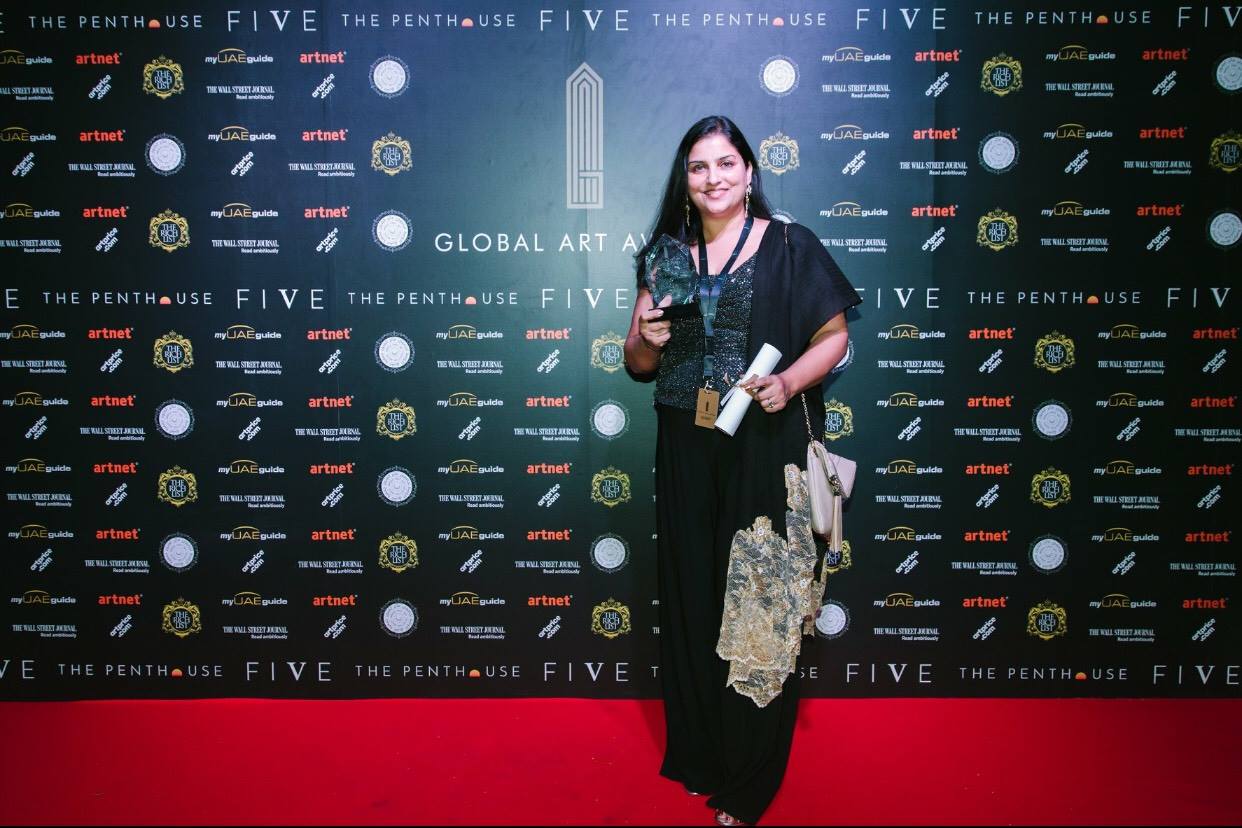 "It is absolutely overwhelming to think about who was sharing the space with us at The Global Art Award Ceremony that evening. And impossible to put into words how incredibly talented each one of these artists was. Everyone was certainly a winner. So honored and thankful to the Global Art Awards for giving us the opportunity to be a part of such a top class exhibit and award ceremony. Hopeful dreams combined with tireless hard work and big picture vision always make for a winning combination.
Kudos to the Organizers and Jury for all their efforts. Looking forward to the next event. Dubai is amazing and so is Five Palm Jumeirah."

"It was a great event and great location with sea view . I loved hearing my name as one of the winners and the final speech of Joelle and the global winner there was so much warmth and love on that evening. Thank you for the love and support and for announcing me the Abstract Artist award winner!"
Good Bless you and the team!
"We have been honoured to be a part of The Global Art Awards. It is so good to know that the most creative and talented artists are recognised.
Motivation to seek more for the next year!
The event was well organized and atmosphere was just amazing"

"It's great when dreams come true! The Global Art Awards ... great place, professional organization and prestigious event. Everything was wonderful. And I fell in love with Dubai. - Thank you"