THE GLOBAL ART AWARDS 2018 | WINNERS
Winners of the 16 categories plus the overall winner of The Global Art Awards were announced during the Award Ceremony on Wednesday 21st November 2018 at the FIVE Palm Jumeirah Dubai. The Winners were announced by the Masters of Ceremony "Ms Rania Ali".
The awards were personally handed over by The Global Art Awards Patron of Honour "His Royal Highness Sheikh Saeed bin Tahnoun Bin Mohammed Al Nahyan" with the assistance of the Ambassador of the Middle East Art Collector Association "Sina Fatahi".
AND… THE BEST GLOBAL ARTIST AWARD WINNERS 2018 …ARE:
3rd WINNER PAINTING CATEGORY
OUTSTANDING PAINTING CATEGORY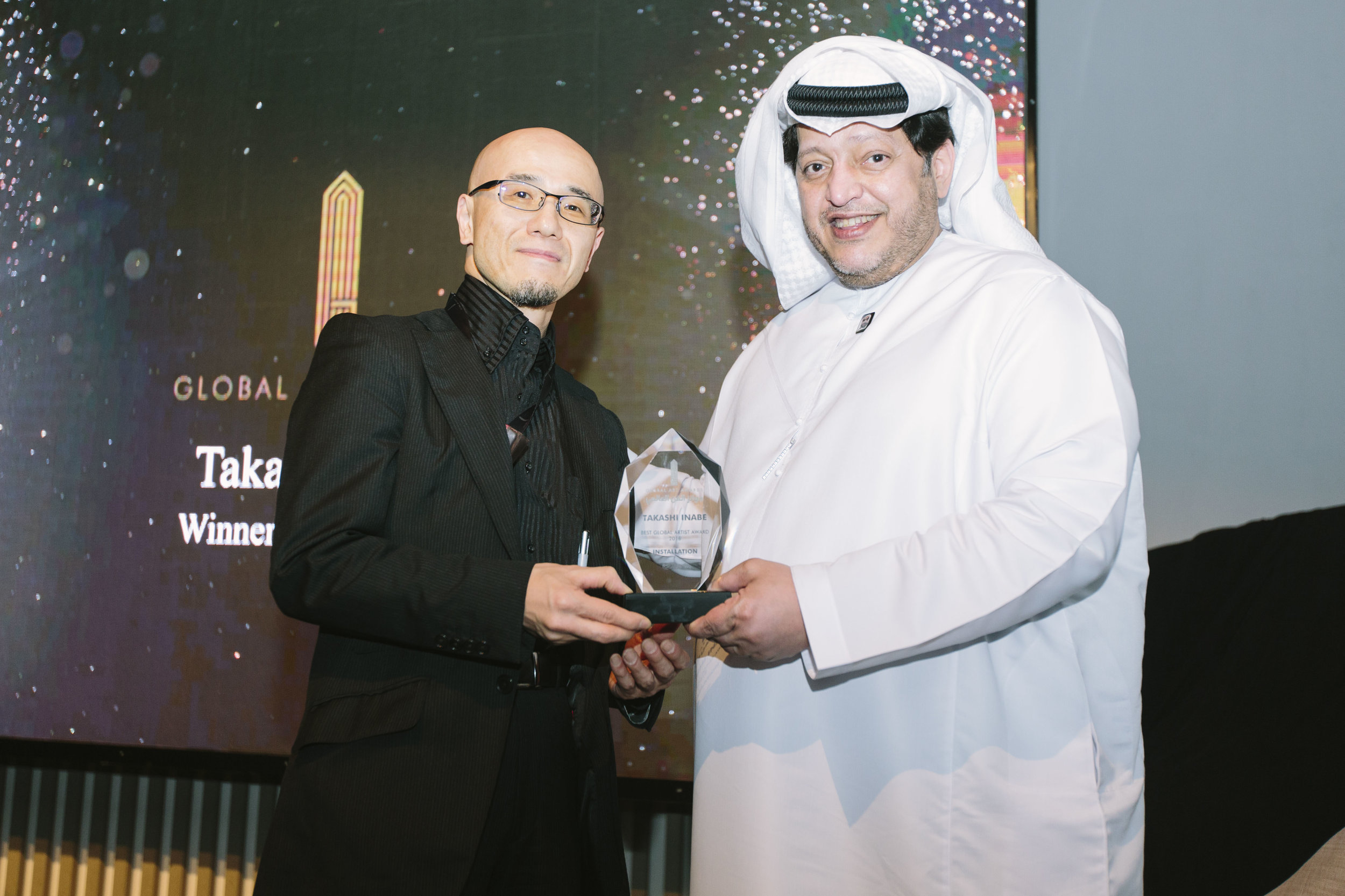 PAINTING CATEGORY BELOW 18 YRS OLD
2nd WINNER PAINTING CATEGORY
1st WINNER PAINTING CATEGORY
OUTSTANDING SCULPTURE CATEGORY
OUTSTANDING TEXTILE CATEGORY
ALL ROUND WINNER: Mariusz Kędzierski
Mariusz: "I Was Born Without Arms But I Still Manage To Fulfill My Dream Of Drawing Realistic Paintings"


WE LIKE TO THANK:
PATRON of Honour: His Royal Highness Sheikh Saeed bin Tahnoun Bin Mohammed Al Nahyan
AMBASSADOR Middle East Art Collector Association: Sina Fatahi
MASTERS of Ceremonies: Ms Rania Ali
ORGANISED by: MACA DMCC
CEO: Ms Joëlle Dinnage